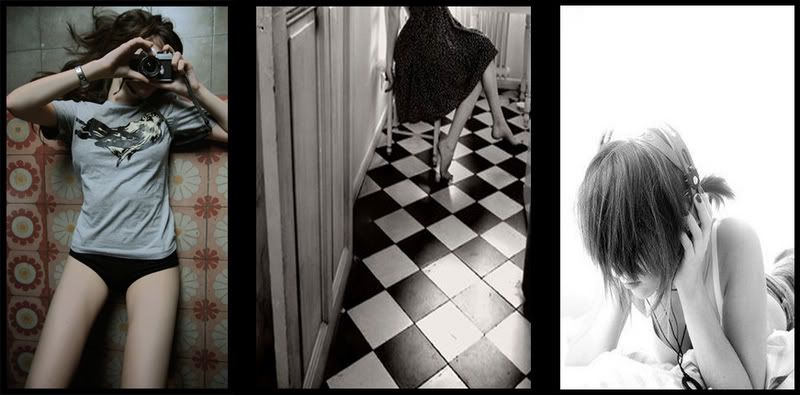 i'm so bored.

- in 5s -

5 snacks i enjoy:
lay's bbq
wang wang
fish crackers
potato chips
any junk food. just give it to me! haha.

5 songs i know all the words to:
xin dong
ta de jie mao
jiu shi ai ni
ni ting de dao
shan hu hai

5 things i would do with 100 million dollars:
shopping!! haha.
hire a personal chauffer.
get a nice nice house.
eat good food.
live with all my friends. =)

5 places i would run away to:
australia. i love the quiet and simple farm life.
america.
europe.
thailand. shop until there's no tmr.
china. shop till i drop.

5 things i would never wear:
gothic
hot pants
hot skirts
cos play
granny pants. haha. please kill me if you see me wearing it.

5 bad habits.
i dun exercise.
i'm lazy.
i burp! =D
i love to sleep.
i love to play.

5 biggest JOYS!
my friends.
music.
tv.
computer.
shopping.

5 favourite toys:
winnie the pooh
barbie dolls. haha.
polly pocket.
pacifier.
soft toys. =))

5 fictional characters i would date:
er. all the books i read have female protaganist not male, so i wouldn't wanna date them. haha.

5 pple i shall tag to do this:
doreen.
kim.
jessi.
hui xin.
osborne.

----------------------------------

- in 3s -

three names you go by:
carolyn
carol
lyn

three parts of your heritage:
chinese.
chinese.
and more chinese.

three things that scare you:
stupid little insects esp. kukuroach
the dark
dying.

three things that you're wearing now:
braces
converse white polo
giodarno brown pants

three of your favourite bands or musical artistes at the moment:
addidas
click five
jay chou

three of your favourite songs at the moment:
catch your wave
zhen shi
jia zhuang

two truths and a lie:
i'm nice
i'm cute
i'm bad. haha.

three physical things about the opposite sex that appeal to you:
bod.
tan.
hands.

three of your favourite hobbies:
talking
crapping
laughing.

three things you want really badly now:
sleep!
play game.
eat.

three places you wanna go on a vacation:
sydney.
new york.
paris,

Three things you wanna do before you die:
walk around naked. haha.
get really really old.
spend quality time with my partner.

three pple i would like to see take this quiz:
kim.
doreen.
jessica.
danced on the moon at 9:12 am.