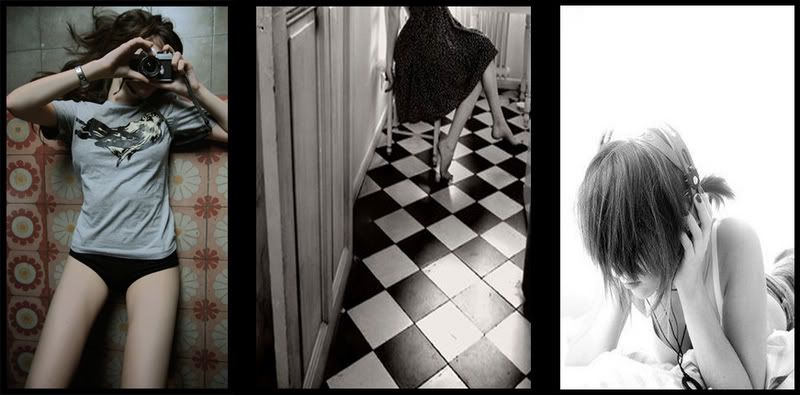 i told you it's always me isn't it? whether it is your keyboard spoil or you wait fucking long. it's still my fault. it's always my fault.

like yesterday, when your keyboard screwed up on you, your instant reaction was to get mad at me. why? because i disturbed you and you told me not to. and your hand hit your keyboard. you were so irritated that your keyboard screwed up on you and you cannot play your stupid dota. yes, i admit it was i who keep on disturbing you but it is still you that hit your keyboard causing it to screw up! i don't see why you must throw a tantrum when all you need is to sit down and think logically to what the problem is. And the thing is you actually used that authoritative voice on me and asked me to go fix your keyboard for you. fine. when i was fixing your keyboard, i wanted to change your batteries and you said there was nothing wrong with the batteries but in the end it was still the batteries right? you're always right right? in the end all you said was a very insincere thanks and thanks but i don't need your thanks!

and today, you took pains to find me and waited very long for me because you were worried and i appreciate that, i really do. i'm even sorry that you did all those for me. the thing that got me really pissed was your freaking attitude. i told you before, if your attitude were better, mine would be too. but when i called you the first thing you said was "what's wrong with you?!" i mean hello? i dun even know what the hell is going on and why are you talking to me with that stupid attitude of yours when i don't even know what happened. If you were to talk to me nicely and explain the situation properly, i would have said i was sorry and even butter up to you. but no, you insisted on having your stupid attitude and what were you expecting me to say? i didn't even know what i did wrong and you come and treat me like that. of cox i was angry right? if you show me your attitude, i would show you mine. i told you before. and you said you msg me on msn but i didn't see cox my msn got problem! the school's network is so fucking slow, i can't even sign in for 5 secs. and it's MY fault. you msged and called me through my hp but my phone also got problem! it keeps on rejecting my SIM card for i dunno what fucking reason and i can't call or sms and vice versa and it's MY fault again. everything i do, everything i say, it's all MY fault. it's not that i don't wanna msg or call you. i told you before, i dun like to msg you so early in the morning cox i would wake you up. during break, i was doing my stupid writcom project and my phone apparently didn't like me today and decided to go on strike by rejecting my SIM card and i can neither call nor sms. it MY fault also right? and i finally received all your msgs now and get that it is NOW and you used your stupid authoritative voice again, threatening is NOT going to get you anywhere. i hate people to threaten me and i utterly hate people to scold me fuck, it is a total insult. and my reply to your stupid insult is NO THANK YOU!

whatever la. you can't seem to be happy with whatever i do so why bother? everything is MY fault ok? you don't want to care about me anymore right? i don't need to msg or call you anymore right? okay. that is what you said and that is what you'll get. beware what you wish and DON'T regret.


`when will this river of tears stop falling?
where can i run so i won't feel alone?
can't walk away when the pain keeps calling,
you keep hurting me over and over again.
danced on the moon at 3:56 pm.