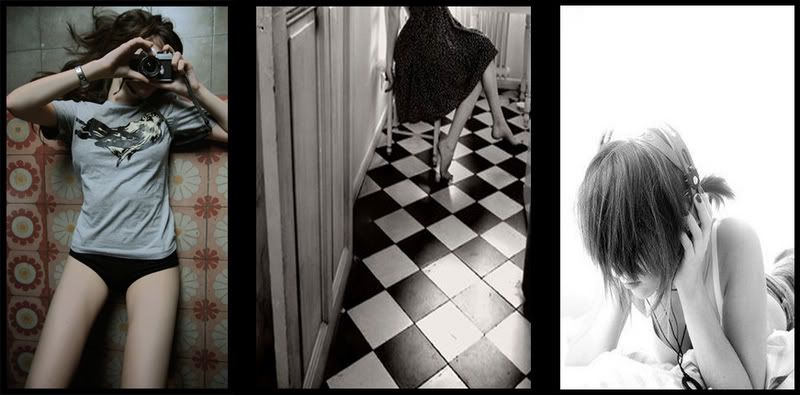 This osborne ah...zui du fu nan ren xin ah..suan le...last time i din do ur tag cox it was all in bloddy chinese! this time i shall be merciful and do it..and by the way, i din make those tags by myself lo! -_- haha.

Currents:
Current Mood: happy
Current Taste: cha ye dan! woo! =DD
Current Clothes: beatty's sec 3 camp tee(oooo, i love bty.) and op shorts.
Current Desktop: acer.
Current Toenail Colour: all natural baby.
Curent Time: 1714
Current Surroundings: in an air conditioned room with the typing of the keyboard the only sound heard.
Current Annoyances: nothing?
Current Thoughts: wtf?

First:
First Best Friends: haha. i'm going to kill osborne for letting me do this.
First Crush: some K1 kid that you wouldn't know.
First Movie: er...some werewolf flick. scared the shits out of me back then.
First Lie: oooo, i'm such an angel.
First Music: er...english oldies...beatles? ha..

Lasts:
Last Cigarette: no ain't do.
Last Drink: ice water
Last Car Ride: taxi to orchard.
Last Crush: er..
Last Movie: superman!! teng teng teng!
Last Phone Call: to yu wen.
Last CD played: the click five.
Last song played: yellow card's only one?

Have you ever:
Have you ever dated one of your best friend: haha, i'm no les man.
Have you ever broken the law: well...i always jay walk.
Have you ever been arrested: does by mr singh for being late count?
Have you ever skinny-dipped: no way.
Have you ever been on TV: you'll be suprised.
Have you ever kissed someone you dont know: er...no?

5 things you are wearing: shirt, shorts, underwear, contact lenses and air.
4 things you done today: eat, watch movie, talk on phone, cracked stupid jokes.
3 things you can hear right now: my typing, the computer buzzing and somebody playing ps 2.
1 thing you do when you are bored: entertain myself.

5 guys.
kim(i no u wanna slap my xiong bu again).
doreen.
susanna.
hui xin.
jessica.
danced on the moon at 5:15 pm.