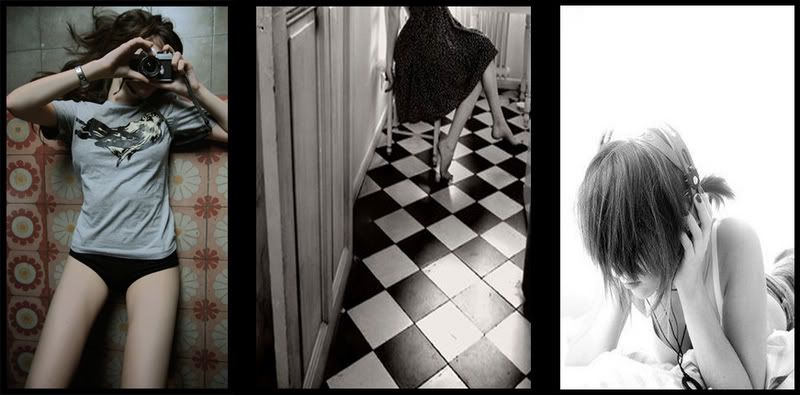 you know, i seriously don't get guys. i mean, what the hell is wrong with them anyway? what does dragging something on and on for a long period of time bring them? does it bring them a lot of joy to see girls suffering? huh? what does the cold treatment fucking mean anyway? i'm sorry for using vulgarities but i am really very angry. i don't like the hu leng hu re treatment AT ALL. i hate it when people tuo li dai shui, esp. towards relationships. if you like just gan gan admit that you like can confess already for god's sake. if you don't like just say it out loud that you don't like! what the hell answer is don't know anyway? what's so difficult in saying yes or no? just fucking follow your heart already! i hate this! i hate to wait! i hate to have undecisive answers like that! i just wanna know once and for all so that i can move on with my life. that's all! i pretend i don't care but actually i do! i care fucking hell a lot! so please stop playing mind games with me and fucking tell me already! i don't wanna be a fucking pawn in your fucking game if you think this is what it is! god! ugh! i hate it man! i hate you! rahhhhhhhh! they should invent a guys for dummies book man. SERIOUSLY. oh! and you know what is the ironic thing? the ironic thing is your msn nick actually put "if don't want just say so once and for all kaoz..." god. so you know how to get frustrated with people like yourself too. i am amazed.

luckily for me, i have super duper duper great friends around me to support me and be there for me. you know who you are. me love you guys. =))

and luckily for guys, you guys have a saviour. did i ever tell you all how much i LOVE billy? haha. yes. you never read wrongly. BILLY. he is my new BFF. haha. and in the future i will move to indiana to stay with him for a month just to get away from all these crap. ugh. did i ever tell you guys that i wanted to try to stay in a small town where everybody knows everybody? where people all live in small little red bricked roof houses and have white picket fence. wouldn't it all be so nice, simple and sweet? that's why i say, indiana with billy is the place for me.
danced on the moon at 2:03 am.